Samurai RPG Kenshi hits Steam next month after 12 years in development
The post-apocalyptic "sword-punk" game was started by a one-man team in 2008
Nov 17, 2018 – 1:14 am
by Nathan Heller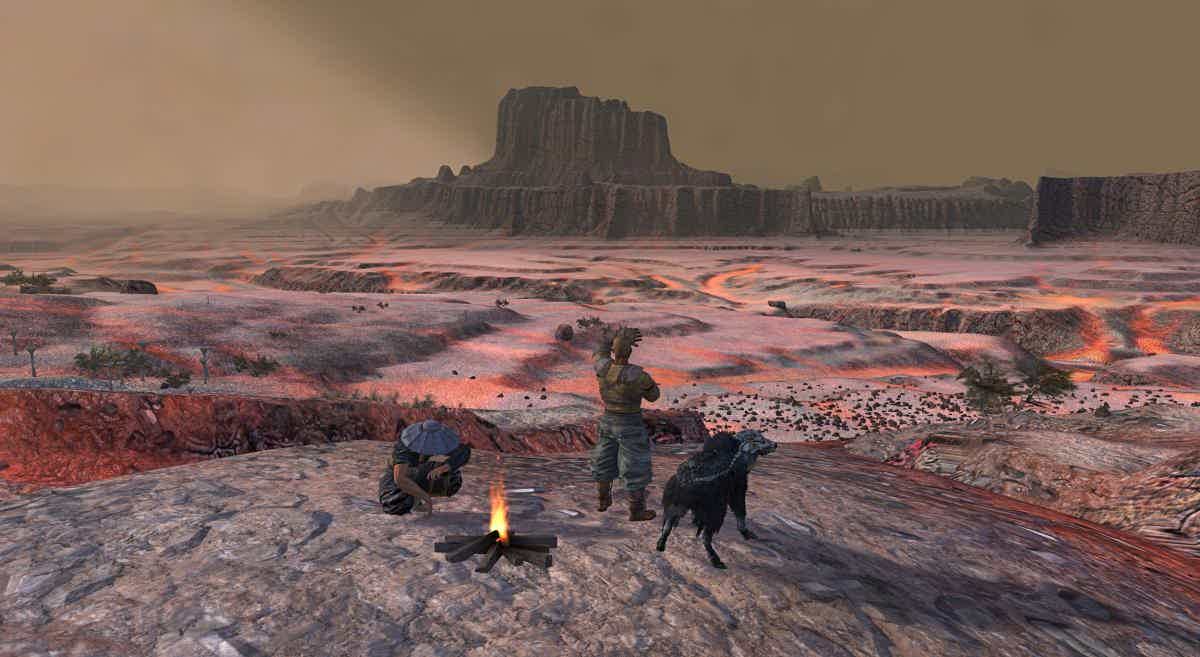 Kenshi, the post-apocalyptic samurai RPG from Lo-Fi Games, will release on Steam next month, December 6, after 12 years of development.
Chris Hunt founded Lo-Fi Games as a one-man team in 2008, funding his passion project by working as a security guard at night. After getting Kenshi onto Steam Greenlight in 2014, he was able to put together a larger group and start building more ambitious features.
Today, Lo-Fi has entered the home stretch, with four full-timers and over 30 freelancers and volunteers contributing. Kenshi is an esoteric mix of RPG elements, squad-based control, and city-building features. It features a post-apocalyptic world of cannibals, bandits, slavers, beasts, and you, a "nameless, weak character."
Hunt makes it abundantly clear that you are not the chosen one: "What I really love in a game is when you can take a nameless, weak character under your wing and train them up until they're the strongest character you have," he says.
Beyond the player, the options seem to expand out infinitely: base-building, squad-based gameplay, a realistic medical system, factions, mods, and the "largest RPG world since Daggerfall."
This all sounds like a tall order for such a small team, but patience and persistence may have paid out, with over 5,000 Steam reviews averaging "Very Positive" during Kenshi's early access period.
Kenshi will release on Steam for all countries for $30 (£23 / €27 / ¥3500) on Thursday, December 6, 2018.